Spring 2021 Newsletter
All residents should receive a copy of the Spring 2021 newsletter this week. We spent time this winter/spring updating the mailing list (based on county tax records), so we are hopeful the expanded list better reflects our residents.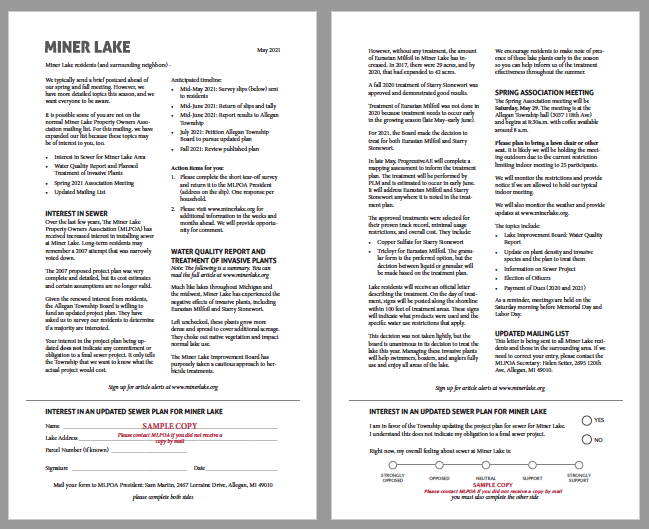 The topics include:
– Interest in Sewer
– Water Quality Report and Treatment of Invasive Plants
– Spring Meeting Details
– Updated Mailing List – Request for Corrections (contact us)
The newsletter includes a tear-off survey with two questions. We strongly encourage residents to review and return via the stamped, self-addressed envelope. Survey limited to one response per household
Please contact us if you do not receive a copy by 5/25/21
Comments are open for this post – we appreciate hearing from you. As always, we expect comments remain respectful and civil. First-time commenters must be verified – after that comments are posted automatically.
Comment on this post