Notice of Public Hearing – Proposed Zoning Change
Miner Lake property owners may have received notice (depending on proximity) of a request for rezoning of a parcel from Lake Residential to Neighborhood Commercial C-1 to build and operate and indoor/outdoor boat storage.
The public meeting is to be held at the
Allegan Township Hall
3037 118th ave., Allegan, MI 49010
and is scheduled for
May 20, 2019
at 7:30 PM 
Included is a link to a copy of the notice as well as an image with the same content. Also included is an image identifying what is understood to be the parcel in question (based on my read of the notice). The parcel map was obtained from the Allegan County tax map web site –  http://www.allegancounty.org/taxmaps/pdfs/AlleganTwp12sw.pdf
If you wish to comment, please plan on attending the scheduled hearing. You may also comment to this article, but your best opportunity to express your opinion is to attend the hearing.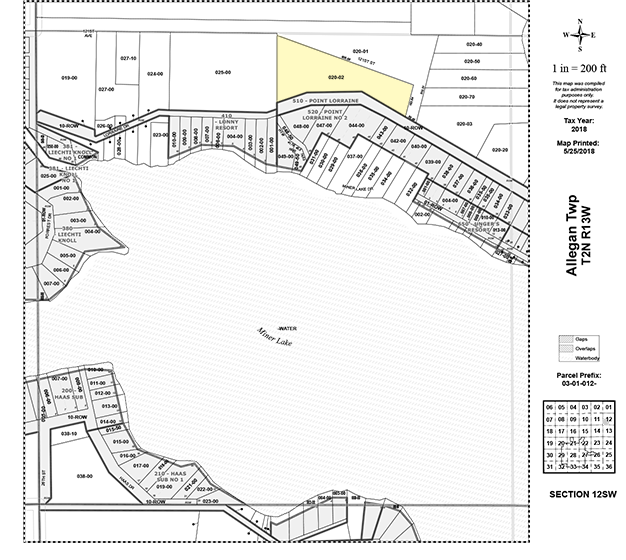 4 Responses
Comment on this post